Our Process
Connect. Collaborate. Educate. Advocate.
A dedicated peer navigator will walk alongside you throughout the entire journey to make sure each of your unique needs is met and a pathway to achieving your goals is paved.
The Tierney Center for Veteran Services is a coalition of veteran-serving organizations in Orange County who have joined hands to help veterans and their families learn about and access resources that are available after service.

Here's what the process looks like: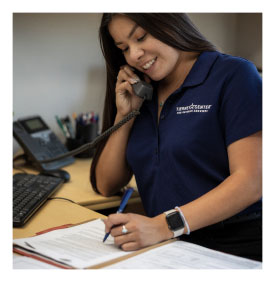 Connect
Fill out this form and a Tierney Center team member will contact you to schedule time to meet one-on-one to get to know you and your needs.
EDUCATE
Your dedicated peer navigator will help identify benefits and resources you might not be aware of. All of our outreach specialists and outreach supervisor hold a VA recognized Peer Support certification.
Collaborate
Together, you and your peer navigator will create a personalized plan to reach your goals and access each resource and benefit.
Advocate
Based on your unique set of goals and needs, your peer navigator will connect you, if needed, with additional organizations that will provide the benefit/resource. Your peer navigator will continue to walk alongside you and advocate for you through this process.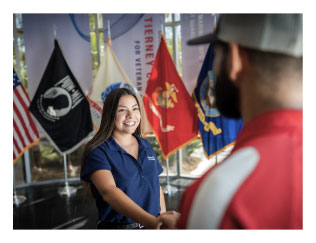 Connect with a Peer Navigator
Ready to discover what resources are available to you? Start by filling out this form. A Tierney Center team member will be in touch within 48 hours.

If you are experiencing a life-threatening emergency, please dial 9-8-8.
The information entered on this page will not be used to send unsolicited emails, and will not be sold to any outside party. View our privacy policy to learn more.
Funded by hearts who
appreciate your service